School of watercolour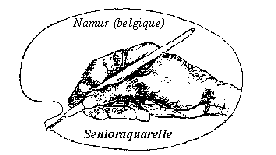 Created in 1997 in the district of Namur (Belgium), the school of watercolour "SENIORAQUARELLE" goes well.
Like each year, the three classes are complete and count each one 12 pupils. Some old regularly presents their works during local exhibitions. They do not have really to redden their work and eulogistic success and comments that they collect make honor at our school !
Cheer with stating that we congratulate highly.
For any information on the school of watercolour, to contact Mr Emile Wouters by email : aquabel@swing.be